50 years of smart mobility
For Trapeze, "mobility" is a key term that is widely familiar, for the company has been developing public transport solutions for 50 years now. The current slogan "Here for the journey" highlights the company's vision: Trapeze supports the entire public transport industry on its journey into the realm of future mobility, while at the same time helping to shape it.
Trapeze is a global leader in the supply of comprehensive solutions for staff and vehicle planning, depot and fleet management, operations control, passenger information, fare management and ticketing, as well as corporate control for public and private transport companies alike. Peter Schneck, CEO Trapeze Switzerland, is happy to announce: "For 50 years now, satisfied customers have been our top corporate priority. It is therefore natural for us to pursue a powerful and systematic customer orientation." In other words, the company supports its customers as well as their own clients – passengers – on their "journeys" by providing top-notch services and cutting-edge innovations. Trapeze offers solutions for scheduled as well as demand response transport services, rail- and road-borne traffic systems, passenger and goods traffic plus taxi services and autonomous vehicles.
Out of Switzerland and into the big wide world
The company was set up in 1968 as Häni Prolectron AG in Wil, Switzerland. Even then, it developed, produced and marketed control systems for public urban transport applications. At that time, Häni was an affiliated company of Siemens Switzerland. In 1990, it was fully integrated in Siemens. In 2007, the corporate unit called Public Transit Solutions moved to Continental. Since 2009, it is part of Trapeze, an affiliate of the Canadian company Constellation Software Inc.
Trapeze – Here for the journey
Trapeze considers the development of mobility to be a journey into the future. On this "journey", the company understands its role on the one hand as being a close partner of its customers. These primarily include transport companies and transport associations. Trapeze offers them comprehensive and highly flexible solutions and systems, which are continuously refined to fulfil new needs and novel forms of mobility. On the other hand, they include the passengers whom the company supports day in, day out with its products, enabling them to enjoy convenient journeys into a new world of mobility – safely, reliably and regardless of the specific means of transport they choose. Trapeze looks forward to a thrilling and challenging journey into the future, which it plans to embark on together with its customers. The goal of the Trapeze team is to provide top-notch quality of products and services. One core component of the Trapeze range of services is direct customer and training support.
Looking into the future
Even today, Trapeze is working on the mobility of the future. Peter Schneck, CEO Trapeze Switzerland, explains his view: "Public transport is on the threshold of a fundamental change. In this connection, I would even venture to offer a forecast: It stands to become massively significant, relying on tried and trusted models that already exist – industrial processes and air traffic control."
He believes that modern-day systems enable the existing and future traffic networks, means of transport and engineering approaches to be combined and coordinated. In more concrete terms, Peter Schneck says: "At the centre, there is likely to be a 'control tower' such as we know it from the area of air traffic control, which optimally controls and monitors everything – regular scheduled transport services as well as autonomous vehicles, both road- and rail-borne."
For this control tower, Trapeze provides crucial instruments, continuing to refine them in the future in line with new needs as they arise. At the heart of this approach is the Trapeze operations control system LIO. It allows public transport companies to easily fulfil their new role. It interlinks all vehicles with the control centre – both in regular transport services and in the field of demand response traffic. With the integration of all available vehicles for moving people, it enables door-to-door transport services to be offered on the basis of different means of transport in order to provide optimal mobility. Together with many other, supplementary solutions, this enables Trapeze to meet all the important current and future needs. Trapeze supports public transport companies with a wide variety of software solutions on their journey into the future.
Autonomous vehicles to supplement mobility
In a not-to-distant future, autonomous, self-driving vehicles stand to allow new and cost-efficient offerings in the field of demand response services. In the future, small autonomous vehicles are likely to service the first and last mile. This stands to enable profitable transport services to be offered also on routes not travelled up to now, or only unprofitably. The aim is to coordinate all the available mobility offerings and thereby to fine-tune the systems used. The operations control system with its control centre constitutes the core intelligence of mobility and is to assume and extend this role also for the traffic of the future. For this purpose, a "Public Transport Lab on the Rhine Falls" has been set up at the European headquarters of Trapeze, a centre of competence for autonomous mobility. There, new autonomous mobility technologies and services are to be developed and tested under real-life conditions. This means that Trapeze is assuming a vanguard role in this area.
Success story of Trapeze:
•     Trapeze offers comprehensive solutions for all company sizes and requirements
•     200 Trapeze operations control systems are in used around the world
•     40,000 Trapeze on-board computers support the drivers of buses and trains
•     3,000 Trapeze displays installed at stops offer passengers real-time information
•     1,100 companies worldwide rely day in, day out on ticketing using Trapeze units: ticket printers, ticket vending machines and validators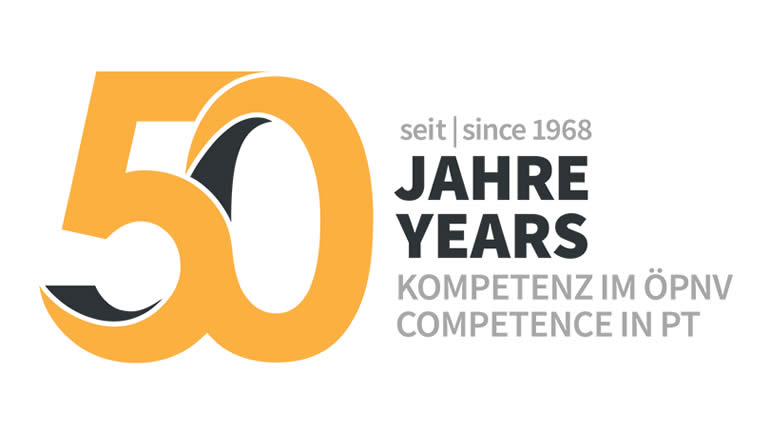 (c) 1999 - 2023 Trapeze Software ULC. Tous les droits sont réservés.
Trapeze Group respecte votre vie privée